B.S. in Sport Management
---
Our bachelor's degree in Sport Management is designed to prepare students for careers as administrators and managers in athletic, health, and country club industries, as well as entry-level management positions in college and professional athletic organizations.
Through our program, students are prepared for diverse roles in the areas of sport marketing and promotions, sales, marketing analysis, and fan behavior along with proficiency in facility & event management/planning, financial & leadership management, and business planning.
Culminating Experience
The Culminating Experience epitomizes the application of student learning. The students become co-creators of their learning, customizing their experience within each option to best suit their career goals. Faculty work one-on-one with students to ensure they have a robust plan for completing their experience and have the needed resources. Culminating Experience options include:
Degrees Offered: Bachelor of Science in Sport Management
Program Delivery: Traditional
Program Hours: 120
Tuition calculator
Degree Plan
---
The internship program, following coursework, provides students with on-the-job experience and networking opportunities.
The capstone experience is a multifaceted assignment that serves as a culminating academic and intellectual experience for students.
The international experience is a unique blend of academic programming which provides students with global experience.
The undergraduate research option provides an opportunity for students to develop and investigate their own research project under the guidance of sport management faculty.
Our degree plan allows students the freedom to pursue a minor from an approved list (i.e., business, journalism, speech communications, etc.).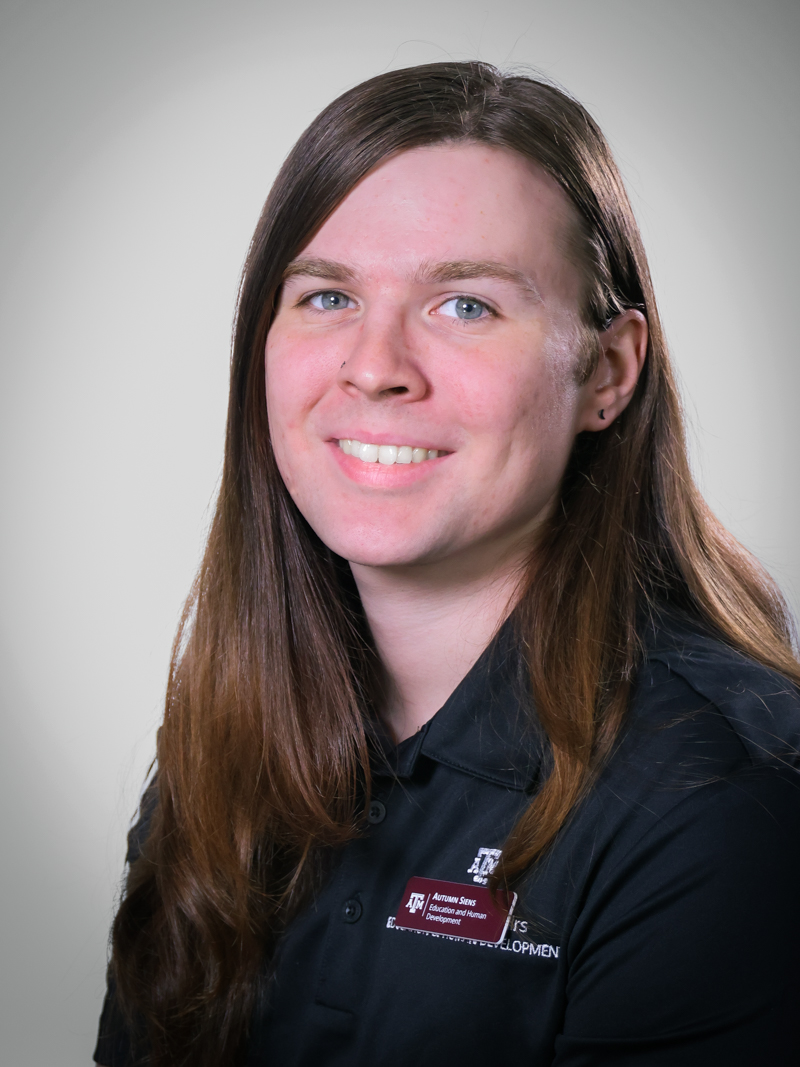 Autumn Siens
Academic Advisor I
Sport Management (Last Names: A-H)
Taylor Mansfield
Academic Advisor I
Sport Management (Last Names: I-R)
Antwone Woods
Academic Advisor II
Sport Management (Last Names: S-Z)
Frequently Asked Questions
---
Bachelor's
I still have questions. Who can I contact to help me?

Please feel free to contact our front office at 979-845-4530 for further questions.

I am a transfer student and I want to change my major to an KNSM program. What courses will transfer?

How can these programs help me get into professional school?

Our programs typically have pre-requisites built in, or can be paired with courses offered at Texas A&M. Your advisor will work with you on your academic goals while keeping graduation a top priority. You will be encouraged to get in contact with the Professional School Advising Office; they provide resources and services that can help you get into the professional school of your choice.

What are the typical program costs?

The following website can help you estimate the cost of the program, including current costs of tuition and fees: Estimate your attendance cost.

Please note: you must update the program hours.

I live out of state. Do you accept out-of-state applicants?

Yes, we accept in-state and out-of-state applicants.
Tuition & Fees
---
"For a better understanding of your total cost of attendance (COA), please visit our cost and tuition rates webpage. This webpage will provide you with an opportunity to review estimated COA information for undergraduate, graduate and professional students, as well as other resources such as the tuition calculator and billing and fee explanations."